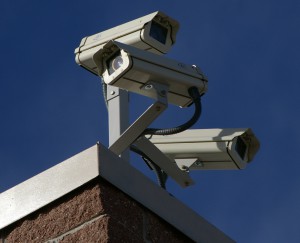 In comments made for a Human Rights Watch/American Civil Liberties Union report on the harms of surveillance, top national security journalists describe what the country loses when such journalists can't do their work. [footnotes removed throughout]

"What makes government better is our work exposing information," argued Dana Priest, a Pulitzer Prize-winning national security reporter at the Washington Post. "It's not just that it's harder for me to do my job, though it is. It also makes the country less safe. Institutions work less well, and it increases the risk of corruption. Secrecy works against all of us." Charlie Savage added, "National security journalism is especially important for a functioning, democratically accountable system." Steve Coll agreed as well, noting, "There's a real loss to the public, the voters."
This is the real cost that our surveillance programs are having on the country: as journalists who cover issues that otherwise avoid scrutiny struggle to evade surveillance, it becomes less and less likely that they will break stories that can change stupid policies (and Priest did on torture, for example).
But the government's top officials don't buy this argument. A senior intelligence official — who ironically spoke anonymously — claims any chilling effect is misperception.
[Senior Intelligence Official] added, "It's our assessment that [these programs] are not having and should not have an undue chilling effect, and that frankly, to the extent that people are perceiving the chilling effect now, it's largely due to misperception, sometimes intentionally fostered, about how the programs work."
Former NSA General Counsel Robert Deitz is happy there's a chilling effect, equating journalism
Deitz made a related but different distinction, dividing legitimate and illegitimate chilling. When asked about the possibility that reporting has become more difficult, Deitz responded, "Leaking is against the law. Good. I want criminals to be deterred." Deitz analogized the chilling of sources to police deterrence of crime, which he called "legitimate" chilling. "Does a cop chill a burglar's inclination to burgle? Yes."
The question should not be, do cops want to chill a burglar's inclination to burgle, but rather, should a democracy want to permit the press to serve as a check on government?
Apparently Robert Deitz doesn't think that's important.