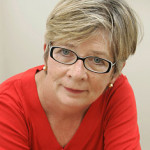 Barbara Ehrenreich is the author of 20 books including Nickel and Dimed: On (Not) Getting By in America and Blood Rites: Origins and History of the Passions of War. A former columnist for Time magazine, she has taught at the UC Berkeley Graduate School of Journalism and elsewhere. She is on the board of trustees of the Institute for Policy Studies and the editorial board of The Nation. She is the founder and co-editor of the Economic Hardship Reporting Project. Her articles have appeared in many outlets including Mother Jones, The New York Times Magazine, The Progressive and The Wall Street Journal.

John Hanrahan is a former executive director of The Fund for Investigative Journalism and reporter for The Washington Post, The Washington Star, UPI and other news organizations. He also has extensive experience as a legal investigator. Hanrahan is the author of Government by Contract and co-author of Lost Frontier: The Marketing of Alaska. He recently worked on special assignment as a media analyst for NiemanWatchdog.org, a project of the Nieman Foundation for Journalism at Harvard University.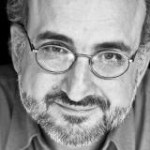 Sam Husseini is the longtime director of media and communications for the Institute for Public Accuracy, based in the National Press Building in Washington, D.C. He was previously the media director for the American-Arab Anti-Discrimination Committee. Husseini is a longtime associate of the media watch group Fairness and Accuracy In Reporting (FAIR). He has written on foreign policy, media, popular culture and related topics for Newsday, The Washington Post, The Nation and other publications. He founded The Washington Stakeout and VotePact.org.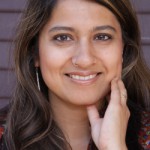 Sonali Kolhatkar is the host and producer of the daily drive time public-affairs program "Uprising" on KPFK Radio in Los Angeles. She is a columnist for Truthdig. She is also co-director of the Afghan Women's Mission, a U.S.-based nonprofit organization that supports women's rights activists in Afghanistan. Kolhatkar is co-author of Bleeding Afghanistan: Washington, Warlords, and the Propaganda of Silence.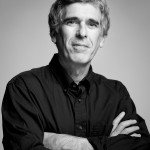 Norman Solomon is the executive director of the Institute for Public Accuracy and the author of a dozen books on media and public policy, including War Made Easy: How Presidents and Pundits Keep Spinning Us to Death. He is a former associate of the Center for Investigative Reporting. Solomon wrote the syndicated weekly "Media Beat" column for 17 years. His op-ed articles about news media and politics have appeared in most of the major newspapers in the United States. He is co-founder of RootsAction.org.